Select the right guitar with the right features. We are an authorized Ibanez, Ovation, and Gretsch guitar dealer offering students highly competitive pricing for quality instruments that can stand the test of time.
The right guitar for you at the right price!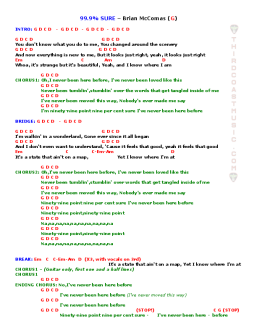 Choose from song sheets prepared especially for musicians who cannot read traditional sheet music.
What you see is what you hear!


Guitar lessons made easy for beginning guitarists!
LIVE and ONLINE!

Third Coast Videos - Established to produce your band's music video or record your private events such as weddings, graduations, etc.
All at a price you can AFFORD!